【Introduction】Wire Conveyor Belt & System(Kansai Wire Netting Brand)
2020.5.14
Wire Conveyor Belt & System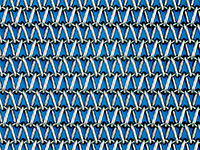 Reliable technology allows us to disply our maximum abilities.
 Wire conveyor belts are widely used. Not only for transportation but also in heat reating, drying cooling, refrigerating, hreating sterilizing,washing and dehydration.
 In 1947,Kansai Wire Netting Co.,Ltd was the first in Japan to start marketing of wire conveyor belts.Now, they are producing  wire conveyor belts and systems.Based on their experience,Their engineering skill to create excellent production technology to meeting demand of customers and applyling .
Products:
・Direct drive belt and system
・Wire conveyor belts
・Plastic wire
・Woven wire rope mesh
・High temperature belts
・Chain driven belts
・Curve conveyor belts
Please refer to the following catalogue to get more informtion about it.
Kansai Wire Netting CATALOG (1) page 1~14
Kansai Wire Netting CATALOG (2) page 15~32
Kansai Wire Netting CATALOG (3) page 33~46