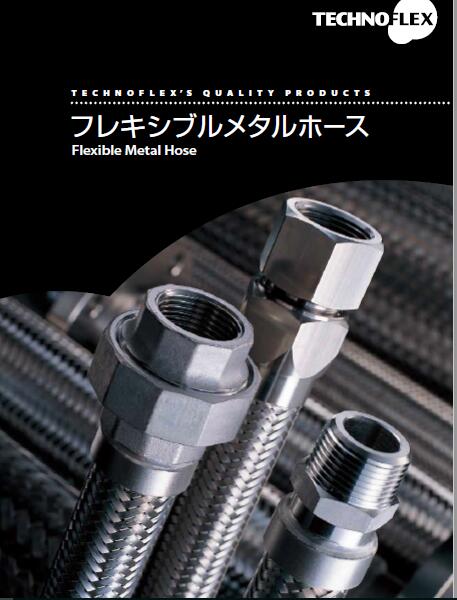 Feature of Technoflex corporation Flexible metal hoses:
1.Abundant variation:
Can manufacture hose`s  ID from 6A to 400A.ID over 450A is available.
Can delivery the optimum hoses which match the conditions of usage from construction facilities to vacuum and nuclear applications.
2.High Quality
Got ISO9001 and ISO14001.
Richly experienced engineers design products.
3.The Quality is stable.
①IT EXCELS IN HEAT RESISTANCE
Tubes standard material are 304SS and 316LSS.
It is possible to cover a temperature range of -193~450℃(600℃)
②IT WITHSTANDS HIGH PRESSURE
Tubes are made from stainless steel .To compared with rubber and synthetic hoses,durable to heat and wather.
③NO CHANGES WITH TIME
The stainless steel of the main body.Excellent in weather resistance.Actually,there are no deterioration or ageing.
There are no troubles such as cracks caused by ageing or surface layer peeling.
However,severe corrosion with the systemrequirements and the crack by metal fatigue might be caused.
④RECYCLABLE MATERIAL
The main part of a product is recyclable stainless steel.
④SECIROTU BY FOLLOW-UP SYSTEM.
From the studying stage of product specifications to the post-delivery after-care,we have a service system to satisty you through our nationwide sales network.
Please confrim more detail as calalogue as bellow: