++New++ Compact Gearmotors --Prest® NEO Gearmotors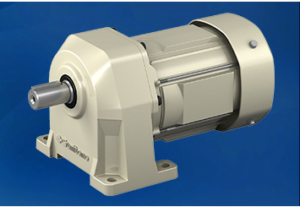 ++Features
1.Welcomed compactness for layout
Detailed consideration was given to the "overall length", which is the most important aspect of parallel axis gearmotors, with the adoption of high rigidity casing and a newly developed motor for a compact result.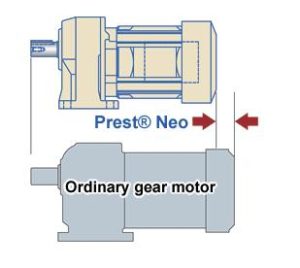 2.Huge tolerance for radial loads!
High tolerance of radial loads was realized through the adoption of a highly load tolerant shaft bearing and highly rigid casing.
This expands the degree of freedom for our customers when designing.
3.Terminal block and shaft end tap provided as standard features
Terminal blocks for easy wiring are provided in a compact terminal box (smallest class in the industry) as a standard feature (for three-phase motors only).
A rectifier for a brake power supply is built into the terminal box for those with a brake.A shaft end tap, convenient for the connection of loads, is provided as standard on the output shaft.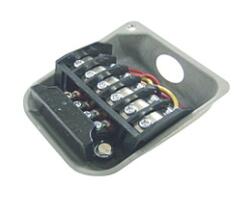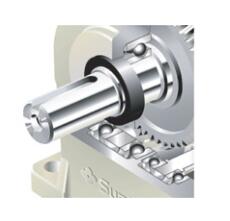 4.Supports various overseas standards
The product supports the standards of nations around the world, facilitating the global business operations of our customers.
Nine manufacturing plants, 35 assembly plants and 250 sales offices are located in 50 countries around the world to offer localized sales and service.
5.Low noise design suitable for use in quiet environments
In addition to the highly rigid design of the shaft and casing, the optimized design of the involute gears subdue operating noises.
A low noise brake has been incorporated as a standard feature, and its brake operating sounds have been reduced by a maximum of 20dB (compared with our products).
6.Improvements to reliability with outstanding sealing performance
A triple oil seal made of long-life materials has been adopted for sealing the output shaft. Furthermore, two oil seals, made of long-life materials, have been adopted on the motor side to significantly improve reliability.