Anti-theft Nut "SHNRS" (NBK brand) Tamper-resistant Security Nut
2017.2.1
Anti-theft Nut "SHNRS"
(NBK brand)
Tamper-resistant Security Nut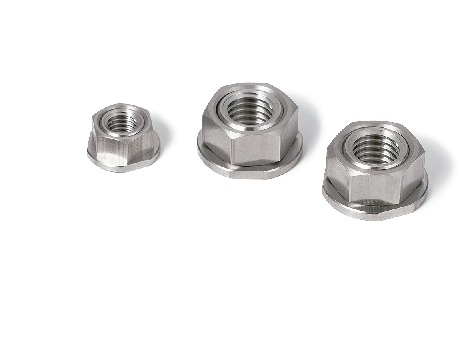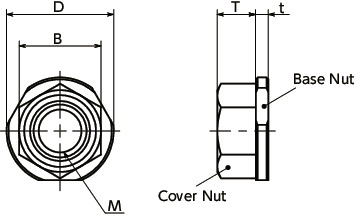 <<Material/Finish>>
<<Application>>
Anti-theft measures for outdoor facility / Dismantling- and tamper-resistance for equipment/devices / Security measures / Safety measures
<<Characters>>
Anti-theft nut that can be mounted with commercially available tools.

For removal, the dedicated tool

SKW

SKW is required.

Because there is no need to switch tools, the mounting process work-hours can be reduced.

We can also produce customer-original anti-theft nuts with new base nut shapes.
<<Use example>>
Mounting is possible with commercially available tools.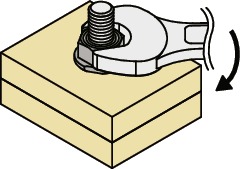 Of commercially available nuts, only cover nuts can be removed.
The remaining base nuts are shaped so as to be extremely difficult to remove with a wrench or pliers.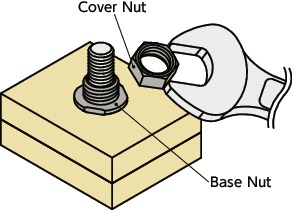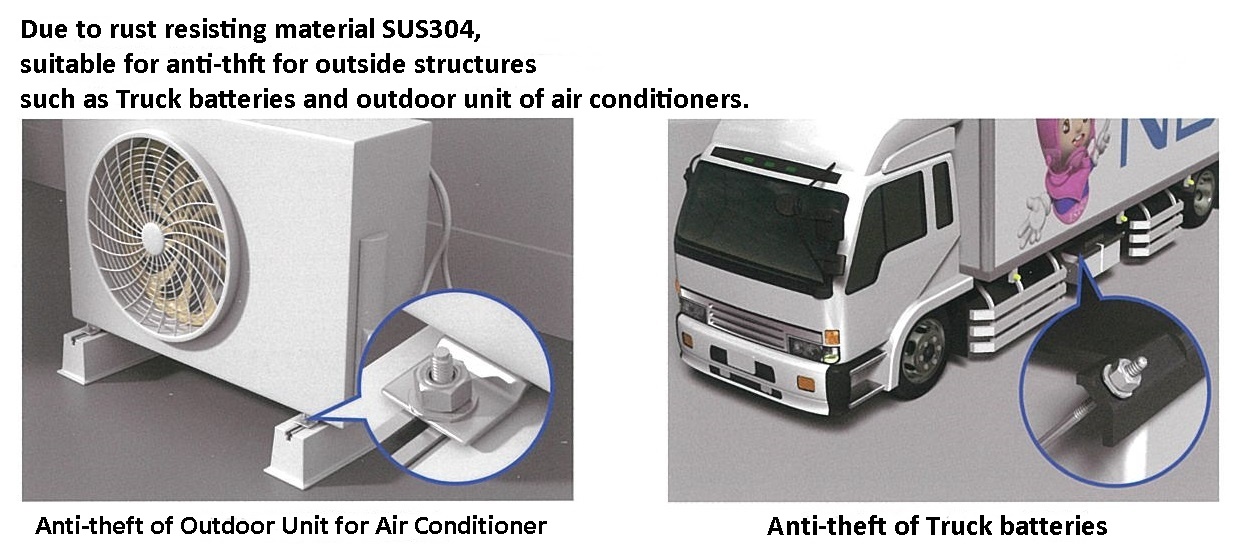 | | | | | | | | | |
| --- | --- | --- | --- | --- | --- | --- | --- | --- |
| Part Number | M | B | D | T | t | Removal Tool Part No. | Qty per pack | Mass(g) |
| SHNRS-M6 | M6 | 10 | 13.5 | 5 | 1.8 | SKW-6 | 1 | 3.8 |
| SHNRS-M8 | M8 | 13 | 17 | 6.1 | 2 | SKW-8 | 1 | 7 |
| SHNRS-M10 | M10 | 17 | 21.6 | 8.4 | 2.2 | SKW-10 | 1 | 15.3 |
| SHNRS-M12 | M12 | 19 | 24 | 9 | 2.5 | SKW-12 | 1 | 20 |
| SHNRS-M16 | M16 | 24 | 30 | 13 | 3.3 | SKW-16 | 1 | 43 |